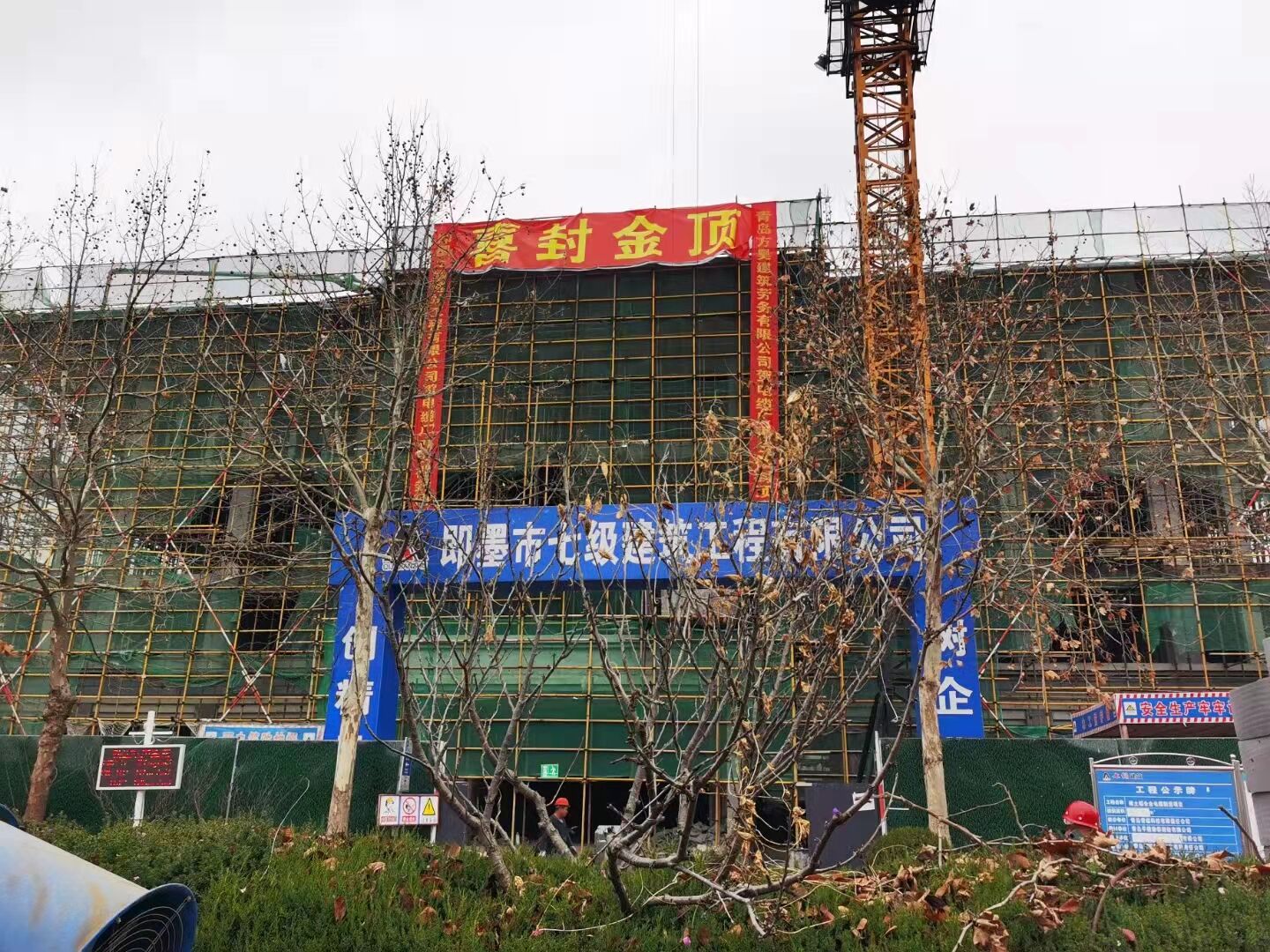 In the morning of Dec. 9, with pouring the last concrete, the main structure of new office building of Qingdao Cable Co., Ltd is officially completed.
It has been 11 years since QINGDAO CABLE CO., LTD. moved to the new factory in Jimo District. In these years, the company leaders led all employees, have been adhering to the idea of "First production and then life", to unite and work hard, actively invests in new plants and new equipment, continuously increases production capacity, expands market share, and has achieved considerable development. However, the life conditions of all employees are relatively simple and plain. With the continuous development of the company, the original office area cannot meet the needs of development. In order to further enhance the company's image and improve office conditions, the company started the organization and planning of the office building project in 2018. This project has been delayed due to various factors until now it has finally started smoothly.
The new office building will be officially put into use in 2022. There will be new company culture and product exhibition halls, multiple meeting rooms and training classrooms. Office conditions will be significantly improved, which will better demonstrate the company's strength and image.
---
Post time: Dec-16-2021